At Neon Driving School Liverpool, we are pleased to offer both manual and automatic driving lessons in the Liverpool area.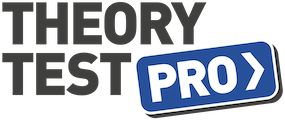 The services we offer are
Fully qualified Approved Driving Instructor (ADI) Mike, delivering manual driving lessons
Fully qualified Approved Driving Instructor (ADI) Steph, delivering automatic driving lessons
All levels of driver training - complete beginner, partly trained, experienced, requalification for banned drivers, nervous drivers, all welcome
Refresher and motorway lessons
Pass plus
Free Theory Test Pro access for all Neon Driving School customers
Client centred driving lessons, with you in mind!
At Neon Driving School you will receive your full lesson duration one to one with your driving instructor, no car sharing.
When you begin your driving lessons with Neon Driving School, you will have the same instructor throughout your learning journey with us.
We strive to provide and efficient and professional service, whilst ensuring that driving lessons are enjoyable and engaging, meaning learning takes place during every lesson.
Your driving lesson can begin and end from home/work/school as long as pick up/drop off is pre-arranged with your driving instructor before the lesson takes place. 
Driving Lesson Prices
| | | |
| --- | --- | --- |
| Duration | Manual | Automatic |
|   |   |   |
| Short - 1 Hour | £34 | £37 |
|   |   |   |
| Standard - 1.5 Hours | £48 | £53 |
|   |   |   |
| Block - 10 Hours | £310 | £350 |
 

**Please note that all driving lessons required in the evening, on weekends or bank holidays will incur a £2 surcharge**
Intensive Courses
To book an intensive course, an initial assessment lesson will be required to determine your standard, after this we can plan together the best type of intensive course for your needs. Intensive courses are subject to availability. Please contact us to discuss your requirements.
AN INTENSIVE DRIVING COURSE IS NOT A GUARANTEE THAT WE WILL ACCOMPANY YOUR TO YOUR DRIVING TEST
When deciding to take an intensive course of driving lessons, it's important to keep in mind that everyone learns in different ways and at different rates. There are a lot of variables to consider when deciding if an intensive course is the right decision for you, if you're unsure or have any questions, feel free to contact us and we'll be happy to help. We will only accompany drivers to the driving test who have demonstrated to us that they are fully independent and competent in all aspects of the driving task.
| | | |
| --- | --- | --- |
| Duration | Manual | Automatic |
|   |   |   |
| 10 Hours | £380 | £420 |
|   |   |   |
| 20 Hours | £760 | £840 |
|   |   |   |
| 30 Hours | £1140 | £1260 |
|   |   |   |
| 40 Hours | £1520 | £1680 |
Lesson Duration
When deciding the duration of your driving lessons, it's important to consider how much time and money you wish to spend learning to drive. It is much more cost and time effective to increase the amount of practice time you have for each lesson, meaning 1 hour driving lessons are the least efficient and will cost much more in the long run.  It's important to recognise that there must be a realistic amount of time each lesson in order to achieve your learning goals. We do understand that everyone's circumstances are different, and we are happy to work around each individual's needs.
Pass Plus
Pass Plus is a practical training course and is aimed at helping drivers to improve their skills and drive more safely. The course is a minimum of 6 hours in-car training and can be taken any time after passing your driving test, it's usually most helpful to newly qualified drivers within a year of passing the driving test, however, it can be taken at any time. Please contact us for prices.
Already have a driving test booked?
At Neon Driving School, we have a responsibility to only present candidates to the driving test who are able to demonstrate that they have the skills required to pass the driving test. We are unable to take candidates to the driving test who are unknown to us as we have a duty of care to you, the examiner and the general public and we take this extremely seriously. Feel free to contact us to discuss your requirements if you're unsure about this.
Cancellation Policy – 48 hours' notice
In order for us to provide an efficient service to all of our customers, it's important that our time is not wasted and that everyone who needs their driving lessons are able to book the times available. By giving us 48 hours' notice or more, this allows us sufficient time to be able to offer the time you have booked to other pupils who may need it. We must ensure our time is utilised and not disrupted by late cancellations and no-shows.  By beginning your driving lessons with Neon Driving School, you are agreeing to this policy and accept that if you do not give the required 48 hours' notice, then you are responsible for paying for the cancelled driving lesson. Our Terms of business explain this in full.